About Us

Committed to the development of our country, we offer you our talent and experience. We have a QHSE (Quality, Health, Safety & Environment) Management System which give us the tools for the continuous improvement of our quality policies. These polices are aimed at meeting the needs of our clients by providing experienced staff, guaranteed materials, equipment and machines in excellent conditions.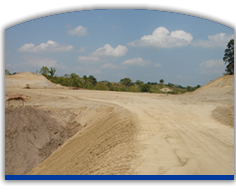 The standardization of the company's processes allows our workforce to perform safe operations, using tools to prevent the occurrence of accidents. It also contributes to the improvement of productivity.
The preservation of the environment is also an important commitment to us by protecting it from avoidable harm in our different activities. We tend for the conservative use of the natural resources, waste reduction, recovery and recycling of materials whenever it is possible.